Pop, Jazz, big band spanning from the 1940's to present day.
As an artist in my own right I have been exposed to many different styles of music, I grew up listening to 60's and 70's songs and started performing in the 1980's so my repertoire is vast. I am one of the old school singers who still possesses over 250 musical arrangements for live bands but I also have over 1000 backing tracks in my library of songs. I atribute this to my students who have introduced me to current chart music over the last 7/8 years. My repetoire has expanded as a result.
I have performed at the following venues:
The Park Lane Hilton ( Resident 2 years) Windows Restaurant
The Grosvenor House, The Savoy, The Metropole, The Dorchester.
Support work includes: Comedians: Richard Digance, Billy Pearce, Mike Reid, David Copperfield and many more.
Cabaret Butlins, Warners, Pontins, Haven, Centre Parks, Blackpool Viking( winner of Talk of the Coast Talent show 1996), Casinos Gala bingo Halls, Lakeside, Circus Tavern, Rochester Casino, P & O cruises.
Band Support work: The Commodores, The Rocking Berries, Paper Lace, Clem Curtis and the Foundations, Edwin Starr, Showaddy Waddy, The Sweet, Yaxx, Bucks Fizz, The Nolans, Jimmy James and the Vagabonds.
Recording:
I have recorded many original songs, probably the most famous of which was "Clouds Across the Moon" and " Looks Like I'm in love again" for the RAH Band. I have also recorded many dance chart songs which have been included on albums such as NRG unlimited, Ministry of Sound and have also recorded songs for the Key West Label, Eclipse soundtrack which was the resident show at Blackpool's Pleasure Beach resort.
As a singer I have been named "The Technician."
I am truly passionate about what I do and after 4,500 live shows I am still as enthusiastic now as when I first started!!
Click Here to read Testimonials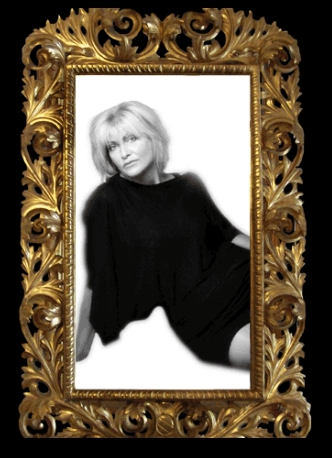 [audiotrack mp3="http://www.amandarussellvocalist.co.uk/wp-content/uploads/2011/05/wishing-on-a-star-1.mp3″ autoplay="yes" title="Wishing On A Star"]
[audiotrack mp3="http://www.amandarussellvocalist.co.uk/wp-content/uploads/2011/05/clouds-across-the-moon-1.mp3″ title="Clouds Across The Moon"]
[audiotrack mp3="http://www.aicustomers.com/amanda/wp-content/uploads/2011/05/nutbush.mp3″ titles
="Nutbush"]